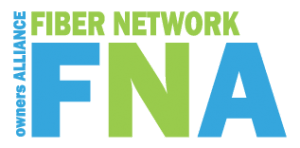 Atlanta, GA – September 30, 2021 – Leading fiber optics manufacturer and distributor Amerifiber will be an exhibitor at the 2021 Annual Fiber Network Owners Alliance Conference held from October 4-6 , 2021 at the Convention Center in Jekyll Island, Georgia.
Amerifiber's Business Development Executives Tim Leeman and Ed Elie will be onsite to showcase the company's innovative Fiber to the Home (FTTH) solutions.
"We're delighted to showcase our American manufactured fiber optic products for the first time at FNA's annual conference," comments Leeman. "We look forward to meeting the FNA members and attendees in person and to present our latest Fiber to the Home fiber optic solutions powered by Amerifiber."
With 2021 marking Amerifiber's 17th anniversary in the industry, the company remains committed to developing best-in-class, made in the USA, fiber optic products that deliver on-demand service.
Founded in 2004, Amerifiber is a full service, customer first manufacturer and distributor of the best-in-class fiber optic and custom FTTx products. With over 30 years in the telecom industry, Amerifiber's team has the knowledge, resources, and expertise to create custom-built, high-quality fiber optic solutions. The company is committed to providing the FTTx solution that best meets a client's needs by merging best-in-class hardware with an incredible attention to detail and the ability to deliver on demand. The company is based in Roswell, Georgia.
For more information or to set up meetings with Amerifiber's Business Development Executives, please contact: (866) 518-5858.  Visit our Booth #38.
The Fiber Network Alliance (FNA) is a strategic alliance of public and private organizations focused on aligning their fiber network resources for the purpose of providing broadband to the local areas they collectively serve. FNA's Members are like-minded with similar goals, needs, and challenges and we believe we are stronger together than apart.